CAREGIVING MATCH PROGRAM – EXCLUSIVE TO GUARDIAN CARE.
We match the perfect caregiver with your unique needs.
Free Consultation
In order to understand your situation and needs, we ask you a series of questions about your loved one or person under your care.
Caregiver personality. Would you like your caregiver to:
Be compassionate.

Be on time.

Be more reserved.

Be talkative.

Ask what you like.

Take the initiative or wait for instructions.
Important and Fun Foods:
Breakfast.

Lunch.

Dinner

Snacks & Desserts.
Favorite Activities:
Reading.

Being read to.

Watching TV.

Playing games.

Walking.
Homemaking Requirements:
Light housekeeping.

Laundry.

Changing sheets and pillow cases.
Who are the people important to you:
Name.

Telephone number.

Relationship.
Transportation Desires:
Shopping.

Beauty Parlor.

Restaurants.

Doctor's Appointments.

Drugstore.

Visiting friends or family.

Religious Services.
Key Help Needs:
Bathing.

Toileting.

Continence.

Walking/ambulation.

Meal preparation.

Dressing.

Picking out clothes to wear.

Emotional support.

Companionship.
THE RIGHT CAREGIVER MAKES ALL THE DIFFERENCE
While asking you these questions we also ask what is most important, do's & don'ts and whatever else you think would be helpful for us to know.
Once completed, we recommend that the answers to these questions are posted on the refrigerator of your loved one or the person under your care. Guardian Community Health System (GCHS). provides this one-page sheet for all to benefit. Your caregiver can then refer to these answers as a reminder of what you want them to do.
Follow Up: After your 1st caregiver visit we call you to make sure you are 100% satisfied!
Caregiver Ratings
We discuss whether your needs were met, how you feel about your caregiver, and what if any improvements can be made. We then use this information to rate the caregiver. These ratings are updated on an ongoing basis. This helps to ensure your satisfaction from the first day of care.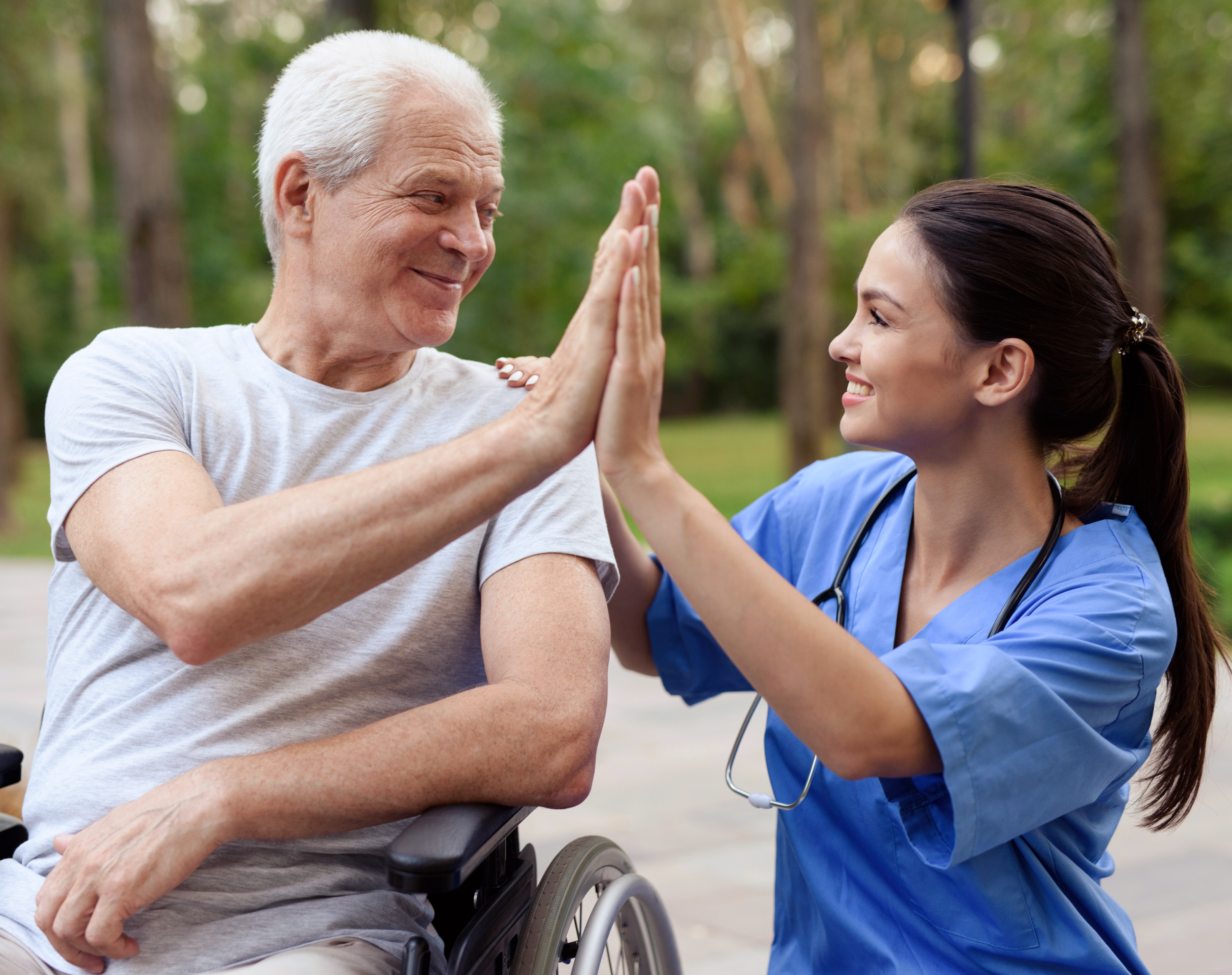 Independently Owned
We provide the nurses you need when you need them.
No Long-Term Contracts
Get nursing care quickly and easily.
Licensed Caregiver
Our caregivers are licensed and insured in the state of Maryland.
Nursing Experts
Our team and nurses are experienced in skilled care.
Available 24/7
Our team is available round-the-clock for your caregiving needs.
Flexible Scheduling
Whether you need a caregiver for two hours or 24/7, we've got you covered.
Care for All Ages
Our caregivers are experienced in care for people of all ages, from infants to seniors.
Trusted Partner in Health
We work with each patient's healthcare team to provide the most appropriate level of care.